Black History Month: Employees Support YWCA, Participate in Lunch and Learn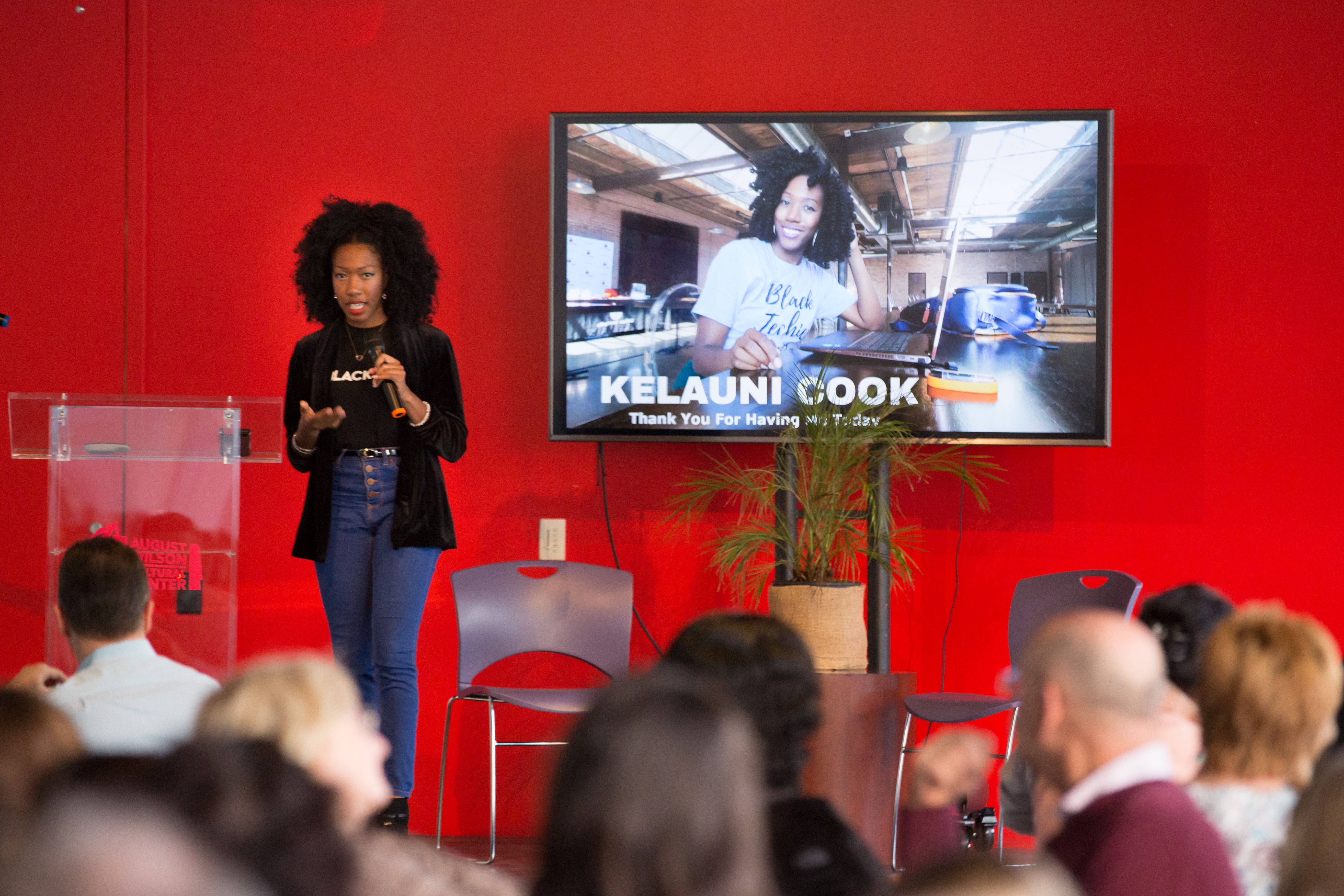 On Feb. 26 and 27, Duquesne Light partnered with the YWCA of Greater Pittsburgh on a volunteer project aimed at engaging preschool-aged children in the areas of science, technology, engineering and math (STEM).
Employee volunteers assisted in putting together STEM kits and completed a STEM activity with three pre-school classrooms at the Homewood-Brushton Early Child Development and Education Center in Homewood.
Mentoring Lunch and Learn Event
On Feb. 24, more than 100 employees joined the DLC Diversity & Inclusion (D&I) Committee for a special lunch and learn event in recognition and celebration of Black History Month.
"Path to Success: The Importance of Mentoring in Your Career" featured keynote speaker, Kelauni Cook. As a software engineer and founder and CEO of Black Tech Nation – ​ the first and only social good organization dedicated to growing a black tech ecosystem within Pittsburgh's rapidly growing tech economy – Cook reflected on her journey and experiences with mentorship throughout her career.
"I've been fortunate with the mentors I've had throughout my life," said Cook. "I have had, and still have, a group of people who listen, provide advice and kick me in the butt when I need it. They have helped me become successful by sharing their knowledge and success with me."
Cook also shared her self-identified '10 Ways to Mentor' with the attendees:
Check your feelings of threat at the door
Ask your mentee – "How can I be the best mentor for you?"
Check-in often
Have coffee and just listen
Pick one thing to help them see through to completion
Be consistent even when your mentee isn't
Provide real feedback from your perspective and experience
Open, unedited and unfiltered conversations are valuable
Fill in the gaps for your mentees – what are they lacking?
Set them straight when they need it
Chief Diversity Officer, Sara Oliver-Carter moderated a fireside chat with Dave Johnson, Chief Customer Officer. Discussion topics included inclusion and mentoring both in Johnson's personal experience, but also how those themes play a significant role within the workplace.
Employees also heard from President and CEO, Steve Malnight and Todd Faulk, Vice President, Human Resources.