5 Tips for Buying a Window Air Conditioner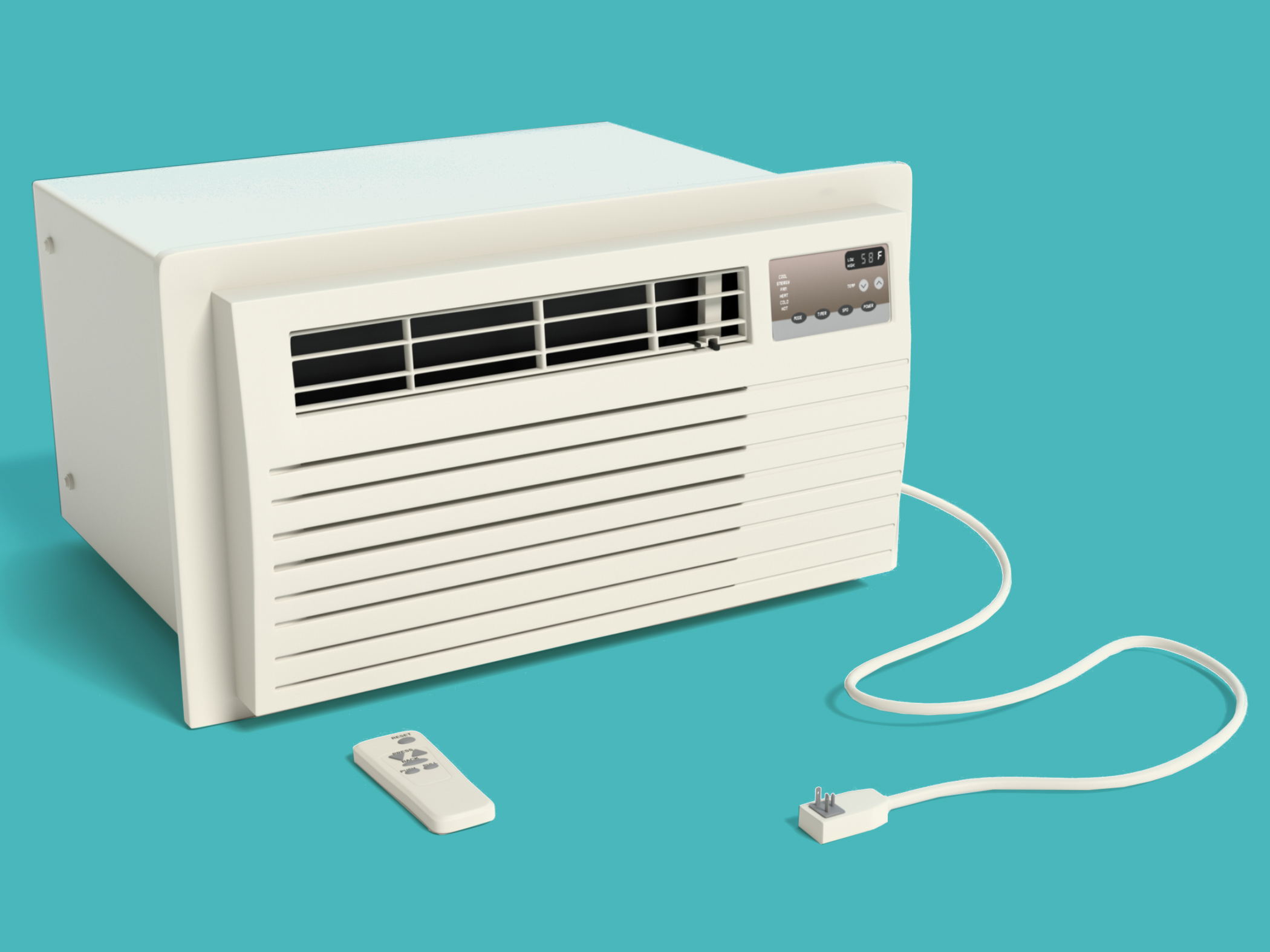 Window air conditioners are the perfect option for that one room that can't seem to stay cool. But picking the perfect unit isn't as easy as grabbing the first one you see in the hardware store. Consider cooling capacity, efficiency, price and other features as you size up your AC options.
1. Cooling capacity
Measured in British thermal units (Btu), cooling power is determined by the size of the unit. Typical window air conditioners range between 5,000 and 12,000 Btu, but the higher capacity is only needed for rooms between 350 and 650 square feet. The height of your ceiling, amount of sunlight in the room, and location of surrounding doorways can also affect how much capacity your AC unit should have. Check out ENERGY STAR® for more sizing tips.
2. Placement
To adequately cool the space, the window AC unit must be pushing air into the center of a room. If the window in your bedroom or living room is off-center, the vent will have to be adjusted to direct airflow where you need it most. Look for an AC unit with adjustable or rotating vents so you can point the air in the right direction.
3. Energy efficiency
Prioritize energy use in your search for a new AC unit. ENERGY STAR certified room air conditioners save energy and money with better sealing and insulation materials. Efficient models use 10 percent less energy on average and cost only about $70 to run per year. Units with an energy-saver mode take the guesswork out of saving by automatically stopping the fan when the compressor is off, saving electricity.
4. Price
Window AC units can range from $125 to $700, with the price of standard air conditioners coming in just under $300. These air conditioners cost much less than central AC, and they can be permanent or temporary. That means renters can buy a window unit and bring it with them when they move, so they can get full use of the window unit during its lifespan. Smaller units can be installed without the help of a professional, saving money on service costs.
5. Special features
Touchpads with uncrowded buttons and a digital temperature readout are easier to use. Some models include dehumidifying and fresh-air intake modes that are useful on humid days. Timers allow you to program a 24-hour cooling schedule, and remote-controllable and smart air conditioners can turn air on and off with the touch of a button—or even adjust automatically to save energy.
Compare energy-efficient air conditioners and other appliances using Duquesne Light's Efficient Product Marketplace and find more energy-saving tips and tools in our Home Energy Center.