5 Things You Should Know About the COVID-19 Response in Pittsburgh This Week
Quick Updates to Help Keep You Informed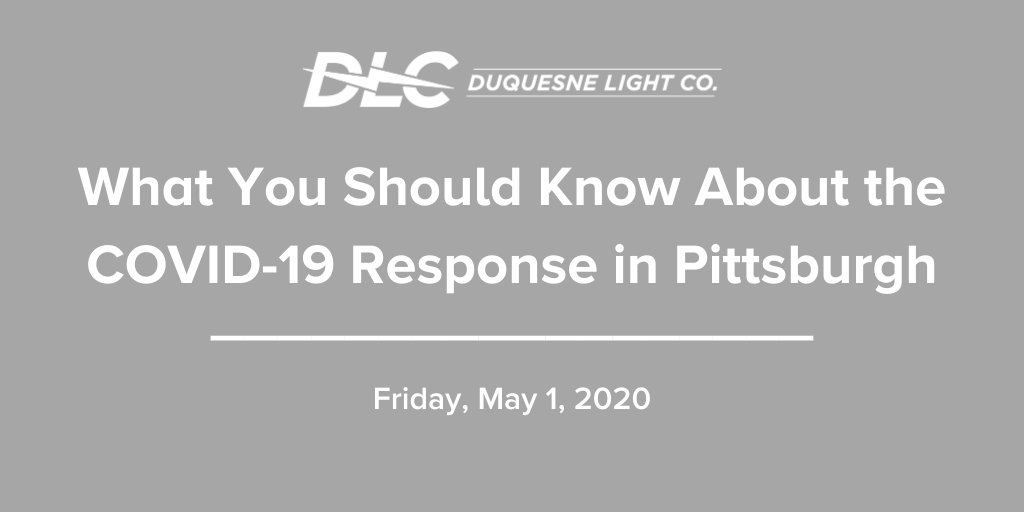 The following is best viewed from Google Chrome or Safari browsers.
1. Governor Tom Wolf Announces 24 Counties Moving to Yellow Phase
On May 1, Governor Tom Wolf announced that 24 counties in Pennsylvania will move to the state's yellow phase protocol, which allows more businesses to open on May 8 with aggressive pandemic mitigation still in place. The list does not include any counties in southwestern Pennsylvania.
---
2. Additional Funding Added to Paycheck Protection Program as Some Small Businesses Struggle to Find Assistance
Even with another round of Congress-approved funding amounting to $310 billion, some local small businesses are still struggling to find the assistance they need from the Paycheck Protection Program due to the surge in applications from across the country. For several hours on April 29, large banks were closed out of the federal government's Paycheck Protection Program portal so small banks could have an opportunity to submit applications for the small businesses they represent.
---
3. Construction and Some Outdoor Activities Permitted to Resume on May 1
The state permitted many construction activities to resume and some outdoor businesses, such as golf courses, marinas, and camping sites, to reopen on Friday, May 1. The businesses are still required to meet federal and state guidance to prioritize public health and safety.
---
4. Mayor Bill Peduto Announces $12 Million of Assistance for Pittsburgh Organizations
Mayor Bill Peduto's administration announced its plans to use more than $12 million of federal funding to support local organizations helping residents and small businesses impacted by the ongoing pandemic. The funding allocations will be formally introduced to City Council on Tuesday, May 5.
---
5. City of Pittsburgh Resuming Some Outside Work
The City of Pittsburgh Department of Public Works is gradually and safely increasing its outdoor work beginning May 1. This includes street sweeping, debris removal, parks maintenance, pothole patching and more. The Environmental Services Yard Debris Collection is rescheduled for May 16.
---
To help prevent the spread of COVID-19, please stay home and remember to practice good hygiene, such as regularly washing your hands with soap and water for at least 20 seconds and coughing and sneezing into your elbow. Call your primary care provider if you're experiencing flu-like symptoms, such as a fever, cough or shortness of breath. Find additional helpful resources for preventing the spread of illness here.
Above all else, Duquesne Light values the health and safety of its employees and customers. As such, the company has a task force working around the clock in response to the COVID-19 outbreak. Alongside the CDC, Allegheny Health Department and other local officials, Duquesne Light is taking the necessary steps to protect its employees, ease the burden placed on its customers by the COVID-19 pandemic and provide the community with safe and reliable power. Learn more here.
Last Updated May 1, 2020 at 3:30 p.m.