5 Things You Should Know About the COVID-19 Response in Pittsburgh This Week
Quick Updates to Help Keep You Informed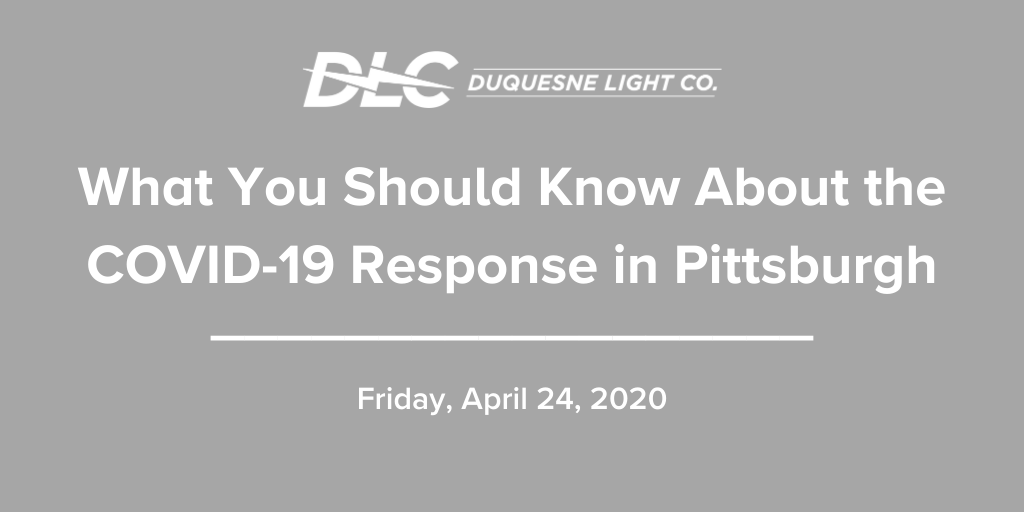 The following is best viewed from Google Chrome or Safari browsers.
1. Governor Wolf Announces Steps for Reopening the State
On April 22, Pennsylvania Governor Tom Wolf announced a phased-approach to slowly reopening Pennsylvania. Some areas of the state are on track to enter the 'yellow' phase on May 8.
---
2. Allegheny County Officials Vote to Limit Polling Locations for the Upcoming Primary Election
Officials in Allegheny County are requesting that the Pennsylvania Department of State approve its request to reduce its polling locations in the county for the upcoming primary location to fewer than 200. This is a measure to protect the county's poll workers and encourage residents to use mail-in ballots.
---
3. Additional Emergency Food Distributions Help Neighbors in Need
This week, the Greater Pittsburgh Community Food Bank and 412 Food Rescue held additional emergency food distributions for the community. The food bank held distributions at the Pittsburgh International Airport and PPG Paints Arena this week, while 412 Food Rescue held one at Heinz Field.
Duquesne Light and it's nearly 1,600 employees have raised nearly $50,000 for the Greater Pittsburgh Community Food Bank, including a company match. This equates to over 240,000 meals.
---
4. Local Businesses Continue to Support the Community
Businesses all across the Pittsburgh region are joining together to support the community in this time of great need. The companies are supporting a variety of causes in many different ways. Learn more:
---
5. COVID-19 Cases Continued to Rise Across the State this Week
In Allegheny County, the number of confirmed cases now stands at 1,146 positive cases and 31 probable cases. In Beaver County, there are now 337 positive cases. Statewide, there are 38,652 total cases and 1,492 total deaths currently reported.
---
To help prevent the spread of COVID-19, please stay home and remember to practice good hygiene, such as regularly washing your hands with soap and water for at least 20 seconds and coughing and sneezing into your elbow. Call your primary care provider if you're experiencing flu-like symptoms, such as a fever, cough or shortness of breath. Find additional helpful resources for preventing the spread of illness here.
Above all else, Duquesne Light values the health and safety of its employees and customers. As such, the company has a task force working around the clock in response to the COVID-19 outbreak. Alongside the CDC, Allegheny Health Department and other local officials, Duquesne Light is taking the necessary steps to protect its employees, ease the burden placed on its customers by the COVID-19 pandemic and provide the community with safe and reliable power. Learn more here.
Last Updated April 24, 2020 at 4:30 p.m.