5 Things You Should Know About the COVID-19 Response in Pittsburgh This Week
Quick Updates to Help Keep You Informed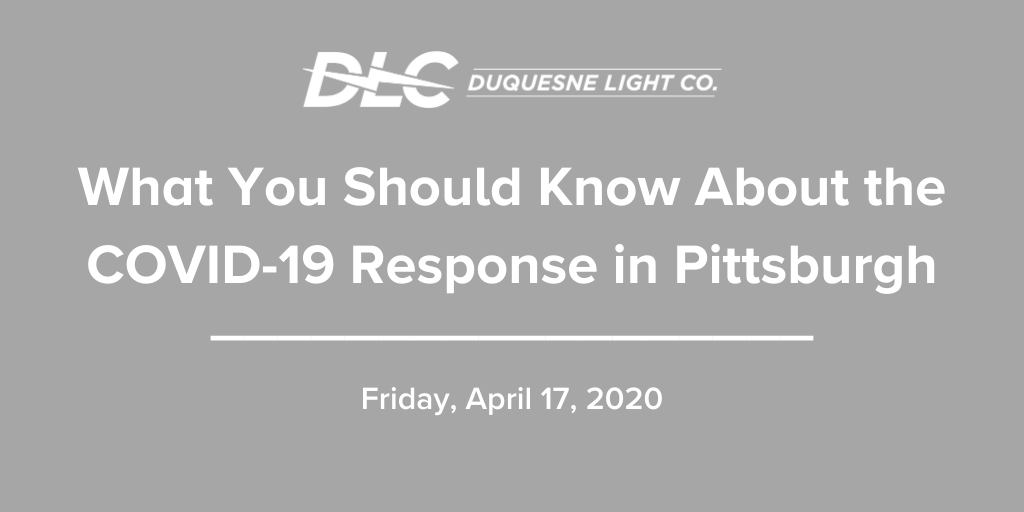 The following is best viewed from Google Chrome or Safari browsers.
1. Pennsylvania Health Departments Issues Order on Wearing Masks
According to a new order issued by the Pennsylvania Health Department, some employees and customers of life sustaining businesses will now be required to wear face masks, with enforcement beginning Sunday night.
---
2. Pittsburgh Mayor Bill Peduto Delivers Mayoral Address to the City
On April 16, Pittsburgh Mayor Bill Peduto delivered a mayoral address regarding the ongoing pandemic. Among other topics, the mayor spoke about the economic effects Pittsburgh will face in the coming months and years.
---
3. New Sun Rising Launches Crisis Mitigation Relief Fund for Allegheny & Beaver County Organizations
With seed money from the Hillman Foundation, New Sun Rising recently launched a Crisis Mitigation Relief Fund in support of organizations located in Allegheny and Beaver counties, including nonprofits, small businesses, social enterprises and cooperatives. More information about the fund can be found here.
---
4. Small Business Lending Program Runs Out of Funds
After receiving 1.6 million applications, the U.S. Small Business Administration's $349 billion lending program has run out of funds, leaving many small businesses without expected funding, unless additional support is added to the program.
---
5. Pennsylvania Unemployment Reaches 6% in March
Raising an additional 1.6% in March, Pennsylvania's unemployment rate has now reached over 6%. The national unemployment rate is now at 4.4%. More information can be found here.
---
To help prevent the spread of COVID-19, please stay home and remember to practice good hygiene, such as regularly washing your hands with soap and water for at least 20 seconds and coughing and sneezing into your elbow. Call your primary care provider if you're experiencing flu-like symptoms, such as a fever, cough or shortness of breath. Find additional helpful resources for preventing the spread of illness here.
Above all else, Duquesne Light values the health and safety of its employees and customers. As such, the company has a task force working around the clock in response to the COVID-19 outbreak. Alongside the CDC, Allegheny Health Department and other local officials, Duquesne Light is taking the necessary steps to protect its employees, ease the burden placed on its customers by the COVID-19 pandemic and provide the community with safe and reliable power. Learn more here.
Last Updated April 17, 2020 at 12:30 p.m.