5 Things You Should Know About the COVID-19 Response in Pittsburgh This Week
Quick Updates to Help Keep You Informed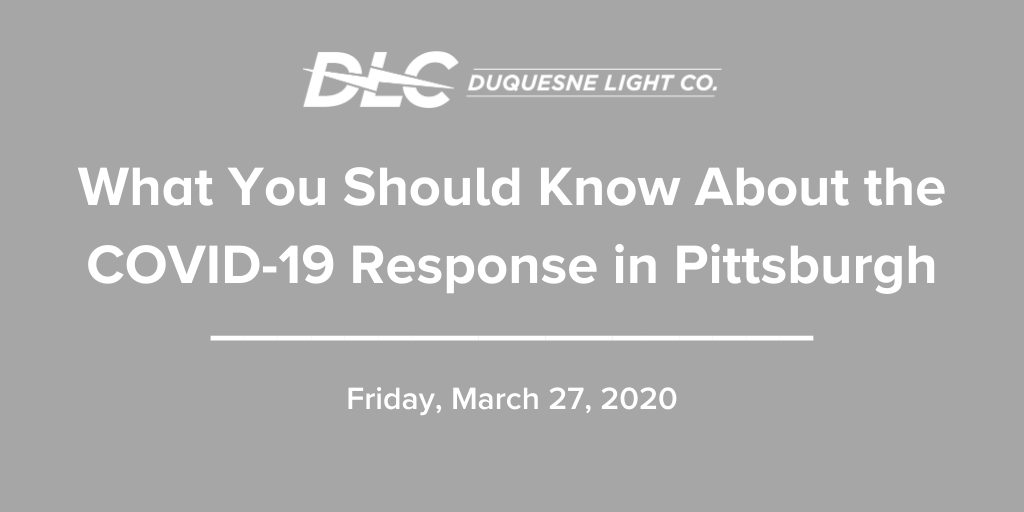 The following is best viewed from Google Chrome or Safari browsers.
1. Allegheny County Launches Website to Address COVID-19 Rumors
Recognizing the importance of factual health information about COVID-19, the Allegheny County Health Department has established a webpage to address rumors related to the virus. Residents are asked to report any misinformation, unsubstantiated rumors or questions of authenticity to [email protected].
---
2. COVID-19 Cases Increase Significantly throughout Pennsylvania
The COVID-19 pandemic continues to heavily impact the region with the number of positive cases increasing daily. The state and Allegheny County health departments continue to provide the public with daily updates and urge everyone to stay at home unless they must leave.
---
3. JCC of Greater Pittsburgh Teams Up with Vitalant to Host Blood Drives
The Jewish Community Center of Greater Pittsburgh is teaming up with Vitalant to host nine blood drives throughout March and April. The blood drives will help with shortages due to the COVID-19 pandemic.
---
4. ​ County Health Department Launches Map of Positive COVID-19 Cases
The Allegheny County Health Department added a geographical map of positive COVID-19 cases in the county, by municipality, as a resource for county residents on its website.
---
5. While Thousands Apply for Unemployment, Some Local Businesses are Hiring
Hundreds of thousands of residents across the state filed for unemployment over the last two weeks as many are facing layoffs. Currently, several local employers are looking to fill open positions.
---
To help prevent the spread of COVID-19, please stay home as much as possible and remember to practice good hygiene, such as regularly washing your hands with soap and water for at least 20 seconds and coughing and sneezing into your elbow. Call your primary care provider if you're experiencing flu-like symptoms, such as a fever, cough or shortness of breath. Find additional helpful resources for preventing the spread of illness here.
Above all else, Duquesne Light values the health and safety of its employees and customers. As such, the company has a task force working around the clock in response to the COVID-19 outbreak. Alongside the CDC, Allegheny Health Department and other local officials, Duquesne Light is taking the necessary steps to protect its employees, ease the burden placed on its customers by the COVID-19 pandemic and provide the community with safe and reliable power. Learn more here.
Last Updated March 27, 2020 at 3:00 p.m.